Interested in starting your entrepreneurial journey in personal development, but not sure what to expect? Then read up on our interview with Jacob Craig, founder of Inspiring Leaders Collective, an author in the personal development space based in the USA.
Tell us all about your business...
I am an author in the personal development space, working hard to inspire others to start their self-improvement journeys. Always have side-projects away from my books as well (events, software development, etc.).
What's your background and motivation to grow as a solopreneur?
I enjoyed what I was learning in the personal development space so much that I felt the need to share what I was learning with others. The opportunity to impact other's lives gives me an unmeasurable satisfaction.
What's your biggest accomplishment as a business owner?
The relationships I have been able to form and that I cherish.
What's one of the hardest things that come with being a solopreneur?
Nothing is hard about it. I wouldn't do it if I didn't enjoy every bit of it.
What are the top tips you'd give to anyone looking to start, run or grow a small business today?
Make sure that your business venture is something you have enough passion and purpose behind that you'll want to pursue and develop for your lifetime.
If there was one thing you could do repeatedly to help grow your business, what would it be?
Form relationships with other authors, speakers, coaches, and (above all) the people who need help reaching their goals.
What are some of the things you put in place to maintain a healthy work/life balance and to keep it all together?
My workout routine, the morning ritual of gratitude and reflection, and when I reflect and set new goals, I look at all areas of life.
Where can people find you?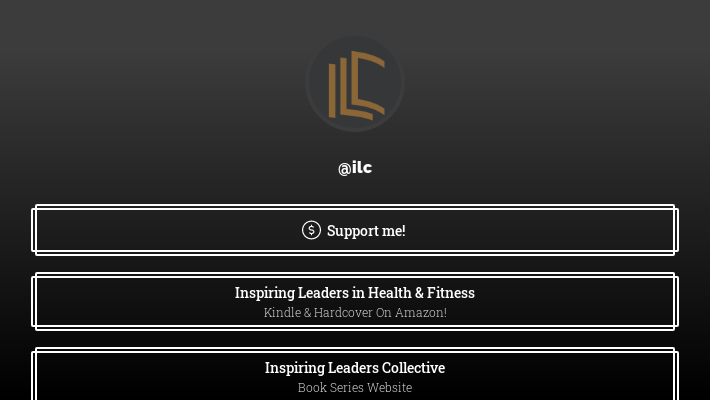 ---
If you like what you've read here and have your own story as a solopreneur that you'd like to share then email community@subkit.com, we'd love to feature your journey on these pages.
Feel inspired to start, run or grow your own subscription business? Check out subkit.com and learn how you can turn "one day" into day one.