Interested in starting your own entrepreneurial journey in hair care products but unsure what to expect? Then read up on our interview with Jim Markham, founder of PureOlogy, located in Irvine, California, USA.
What's your business, and who are your customers?
I was married and with a child at fifteen, and I went to barber school to support my family. My first business was a barbershop, and it became quite successful.
Early in my career, I became interested in hair care products. That's perhaps when my entrepreneurial spirit began to take hold. I created the first haircare company, Markham products, a men's line. I realized a women's line had more potential for profit, so I started a successful pure & natural company called Abba. After selling Abba, I started PureOlogy, which started with a phone call. It was my most successful company that revolutionized the personal care category with sulfate-free products. It was designed exclusively for color-treated hair. It was the first of its kind. After selling to Loreal for $280 million, I started ColorProof, which is the most recent business I created.
Tell us about yourself
I ultimately wanted to be my own boss, make my own hours, and hopefully make a lot of money. My motivation comes from my passion and love of the beauty industry and developing haircare products. After I opened the Markham Barber Shop, I continued to excel at my trade. I entered the biggest haircutting competitions and won many awards, including the National Championship!
Around the same time, I read an article about celebrity stylist Jay Sebring in Playboy. Jay was charging $50 dollars a haircut, and he had his own product line. $50 was ten times what I was charging at the time, so I wanted to know what Jay was doing differently to command that price and learn about his products. After he invited me to California, this is really where things took a shift for me. I opened a Sebring Franchise in Albuquerque, NM, and started distributing the Sebring products. Sales quickly grew in the four states I was distributing products in. I was extremely successful in training many stylists with the Sebring cutting technique.
When Jay was tragically killed in the Manson Murders, everything changed. Jay said if anything happened to him, he wanted me to take over his company. I never expected to lose my mentor so early and be thrust into running the company, but I was confident I could do the job. I ended up moving to Hollywood to run the Sebring business. I eventually went on and founded four more companies over the last fifty years.
What's your biggest accomplishment as a business owner?
I am very proud of all my companies, but PureOlogy stands out because of its success in sales and the revolution it created. My years of experience in the industry gave me the foundation I needed to bring the first sulfate-free formulas to market. Now it's being over all over the world, including shampoos, toothpaste, dish soaps & detergents, and many other personal care items.
Overall, my biggest accomplishment was winning the Ernst & Young Entrepreneur of the Year award. This included some of the most successful, world-renowned companies from many different business categories. I am humbled to be recognized by such a prestigious organization. Most recently, I wrote a memoir and entrepreneurial self-help book, BIG LUCKY: Serial Entrepreneur Jim Markham's Secret Formula for Success. For years, people have asked me to write a book about my journey and life in Hollywood with some of the biggest celebrities, including Paul Newman, Johnny Carson, Steve McQueen, Robert Redford, and so many others and my experience in creating and developing five highly successful companies. But my main motivation to write the book was to create a roadmap to help other aspiring entrepreneurs reach greater success in whatever they're passionate.
What's one of the hardest things that come with being a business owner?
The hardest thing about owning your own business is that it never shuts off. You don't have days off or vacation time. It is critical to be involved 24/7, at least in the beginning years. Staying committed to success can be challenging, especially when you have setbacks and failures. Another challenge is being seen as credible when you first start out. It isn't easy to get other people to believe in your product or service if you don't have a proven track record. But you can achieve that by delivering a superior product or service and being very persistent.
What are the top tips you'd give to anyone looking to start, run and grow a business today?
First, pick a business you are passionate about. If you start a business but don't really like the work or the industry, it is very hard to put in what you need to be successful.
Second, develop a strong business plan. Too many businesses fail because they don't have an accurate business plan. For example, do you have enough money to enter the market and the cash flow required to maintain it until your business becomes profitable?
Third, be prepared to give your business everything you need to be successful. Go all in.
And I would add a fourth point, find your point of difference. Today's marketplace is very crowded. Unless you are the first of your kind, chances are already strong competitors. By identifying your company's unique point of distinction, you will stand out. And if you don't have something that sets you apart from your competitors, create it. For example, offer a faster service, or use eco-friendly containers, or anything that sets you apart from your competition.
Is there anything else you'd like to share?
I think the most important advice I have to other entrepreneurs is to believe you are made to win and don't give up regardless of circumstance. Always try just one more time. In my book Big Lucky, I give an outline and roadmap to being successful, and believing you will succeed is a big part of it. Anyone starting out will have big successes and big failures. Even seasoned entrepreneurs will have low times. Unexpected things come up like a key supplier suddenly goes out of business, or a new concept fails, and you need to pivot. The key is to prepare for setbacks the best you can, stay nimble, and keep getting back up no matter how many times you get knocked down. Remember, you were born to win.
Where can people find you and your business?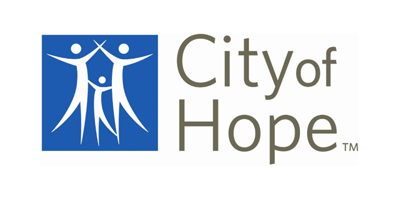 ---
If you like what you've read here and have your own story as a solopreneur that you'd like to share, then email community@subkit.com; we'd love to feature your journey on these pages.
Feel inspired to start, run or grow your own subscription business? Check out subkit.com and learn how you can turn "one day" into day one.